Bringing New Hampton and New Hampshire History to Life
"Maintaining our town's history and culture is paramount when it comes to New Hampshire's fourth grade social studies. The New Hampton Historical Society has been preserving our state's past and telling its rich stories for generations. It is with their support that our students create lasting educational impressions. A partnership between the NHHS and New Hampton Community School has resulted in a myriad of benefits for students. The Historical Society has enriched the classroom by introducing its exhibitions, hands-on artifacts, activities, and primary resources, to provide tangible items for the students to examine and discuss." – Teacher Scott McCann, New Hampton Community School
The Traveling Treasure Chest: A Program for Fourth-Graders
Every other week from autumn through spring, Vice President and Program Chairman of the New Hampton Historical Society Bob Curry brings the "Traveling Treasure Chest" to New Hampton Elementary School's fourth grade class. In the chest lies a secret historical artifact from the New Hampton Historical Society's Dana Hill Road museum. Mr. Curry talks to the children about the history of their community and shows them old items of great interest. Coordinating with the teacher, Scott McCann, these story times relate to the course of study being taught. Recently the class has learned about Abanaki grinding stones, the history of local scythe manufacture, holiday festivities for the harvest season, and wintertime. Questions are many, and the 45-minute class time speeds by. Making history "live" is great fun!
Upcoming Events
​​

HISTORICAL SOCIETY'S MUSEUM PRESENTS
The Museum located at 30 Dana Hill Road, welcomes visitors on Saturdays from 10
AM to 12 Noon June 24 through August 26. Our theme for Summer, 2017 is "This
Old House" and will include homes that have undergone major changes in their facades
over the years. The Grange will be featured in a display of "Yesterday, Today
and Tomorrow". Stop by and bring the children, who always enjoy exploring our
collection of memorabilia from school days past and the clothing and farming tools
from the 1800's.Visits may also be scheduled with our Curator, Carole Curry , by calling 744-9798.  Drop in sometime and see how the museum has developed over the last ten years.   There have been many folks who have lived in New Hampton for decades and yet have never been in to see our collections.  Recently,  I came across this quote: "If you don't know where you have been, then you won't know where you are going."  Come in and see where we have been in our town, New Hampton!
 
 Hope to see you there,  
Carole Curry, Curator
2017‐2018 PROGRAMS
Tuesday evenings @7:00 PM at the Gordon‐Nash Library


Photographs and stories presented by New Hampton residents
Barry and Gretchen Draper, will highlight the river that runs through
our community. The river supports diverse habitat for a wide variety
of wildlife and plant species, including several endangered species.
Numerous Native American tribes passed along the Pemigewasset River, ,
most of them from the Algonquin group, and there are several sites
within the River corridor that are listed on the National Historic Register.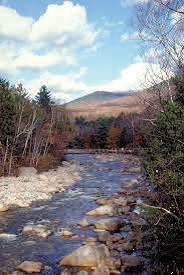 October 24, 2017: The Grange in New Hampton
The New Hampton Grange No.123, also known as the Chapel, Commercial Hall,
Chapel Hall and the Writn' Room, is a significant piece of New
Hampton's history. Learn about the progress of the plan to move
the building to the site where it was built 189 years ago — on town
property next to the Old 1798 Town House in what used to be the town's center.
Presenter: Peter Gulick

November 21, 2017: Hiking Historical
New Hampshire
Gordon DuBois, local hiker and journalist for the Laconia Daily Sun and

past president of the New Hampton Historical Society, will take us on five
virtual hikes to forgotten places that have played an important role in our state's
history. Mt. Whittier, Waternomee Mountain, Redstone Quarry, Livermore Village
and the Lime Kilns of Black Mountain are des􀆟na􀆟ons that define NH's past.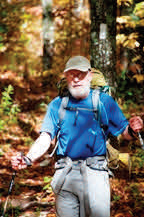 March 20, 2018: Brewing in New Hampshire

There's nothing like kicking back after a long day of colonizing with
a ye olde stein of fresh‐brewed ale. Back in the day, beer was the
beverage of choice. Discover how kids drank it, women brewed it
and the Granite State embraced it when historian Glenn Knoblock
of Wolfeboro presents this program from his book "Brewing in
New Hampshire." Knoblock's lecture will include a collection of
brewer anecdotes, as well as how beer went from home to tavern
to brewery brewed. He also will have unusual and rare photos
and advertisements documenting the changes in the industry and
showing the state's earliest brewers. A number of lesser‐known
brewers and breweries that operated in the state will be
discussed, including the only brewery owned and operated by a
woman prior to the modern era.

April 24, 2018: Banjos, Bones, and Ballads
Traditional songs, rich In local history and a sense of place, present the
latest news from the distant past. They help us to interpret present‐day
life with an understanding of the working people who built our country.
Tavern songs, banjo tunes, 18th century New England hymns, sailor
songs, and humorous stories about traditional singers and their songs
highlight this informative program. Jeff Warner presents musical tradi􀆟ons
from the Outer Banks fishing villages of North Carolina to the lumber
camps of the Adirondack Mountains and New England's whaling ports.
Presenter: Jeff Warner

​
May 22, 2018: Things That Have Made A Difference
Presenters: Bob & Carole Curry
This program will be at the New Hampton Town House
What's in your atic? Can you find an object that has a
story that made a difference in your life or the life of a
community? Bring it along and share!

Special refreshments for this evening's program!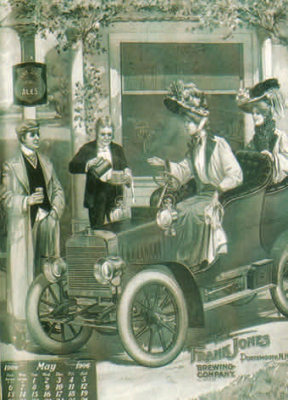 DRIVE‐BY SERVICE: This 1906
adverti
​
sing piece for the Frank
Jones Brewing Company of
Portsmouth shows just how
much times have changed.
Roadside ale‐houses, such as
depicted here, featured invehicle
service, definitely a
thing of the past.